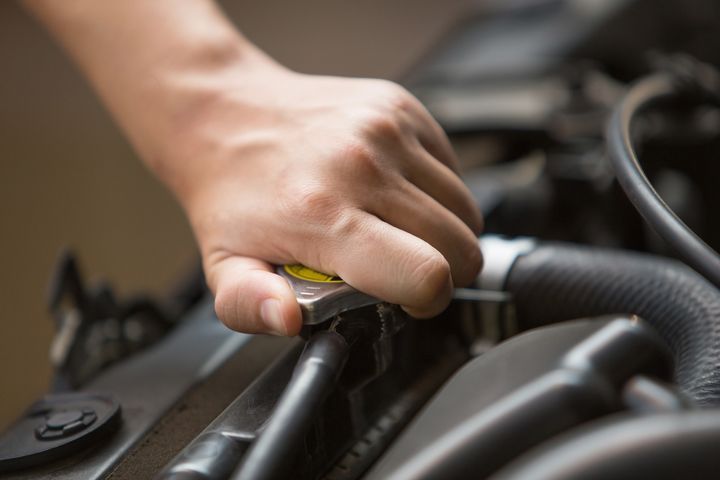 Your Source for Reliable Radiator Cap Replacement
Your cooling system's radiator cap serves two functions. It keeps coolant in the radiator, and it acts as a pressure relief valve. Your radiator cap releases heat when the pressure inside the system reaches the maximum level. It's critical in preventing unnecessary engine damage from overheating. The radiator cap should be inspected as part of your regular vehicle maintenance. If your engine has ever overheated, the pressure relief valve may be weak; a loss of cooling system pressure can cause improper coolant flow. If the cap isn't sealing properly, or if the valve is weak, you'll need radiator cap replacement. For radiator cap replacement in Rochester and the surrounding communities of Olmsted, Tilson's Auto Repair will take care of you. Since 1983, exceptional customer service has been our goal. You'll discover this on every visit, while your radiator cap replacement is performed accurately.
Radiator Cap Replacement by Experienced Technicians
If your radiator cap is allowing pressure to escape, this can be an indicator of other major cooling system problems. It's important your radiator cap is working properly, for early detection of any other vehicle issues. If steam is puffing out from under your hood, your temperature gauge is reading too hot or too cold, or you see engine coolant on the ground under the front of your car, it's time for a cooling system inspection. At Tilson's Auto Repair, our ASE-Certified technicians know how to take care of your vehicle. We'll perform a thorough cooling system inspection, along with a radiator cap pressure test, to isolate the cause of your vehicle's symptoms. We use professional-grade equipment to ensure an accurate diagnosis of your radiator cap replacement need. When your radiator cap needs to be replaced on your Acura, your Buick or your Cadillac, there's no better choice than Tilson's Auto Repair in Rochester. For high-quality, affordable radiator cap replacement, visit the experts at Tilson's Auto Repair in Rochester, MN. Call us today or use our convenient online appointment form to schedule your visit.