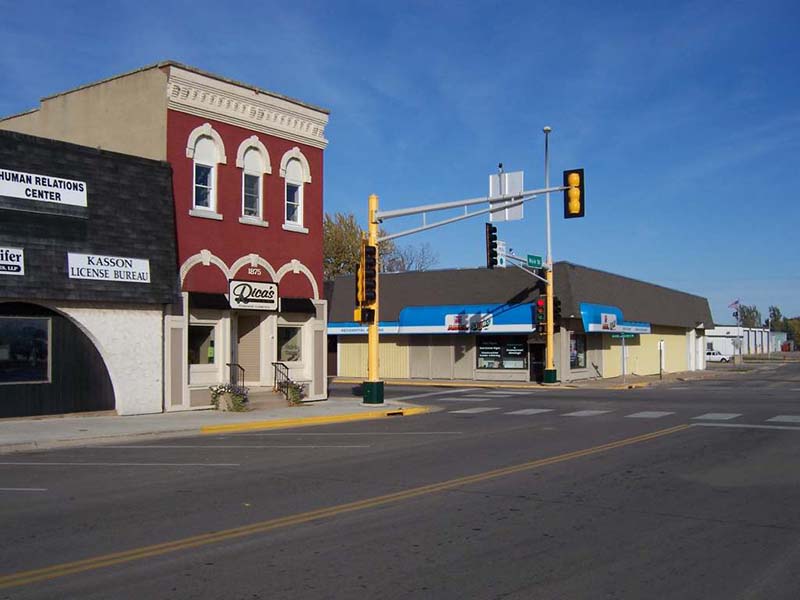 Kasson, MN
Located only 13 miles west of Rochester, the town of Kasson, Minnesota provides the access to the big city, but with a small town feeling. Home to right around 6,000 residents, Kasson is an old-fashioned town surrounded by farmland, but with a direct route into the city of Rochester. It only take 20 minutes, and you've got everything Rochester has to offer right there.
That being said, there's plenty of other reasons why Kasson is such a popular place. Downtown Kasson is nice and compact, and a bit quaint, with Main Street and Mantorville Avenue being the main veins of activity. The Kasson Public Library, Kasson State Theater, restaurants, and numerous shops and stores are all clustered within easy walking distance of each other. To the north end of town, the Veterans Memorial Park and the Dodge County Fairgrounds play host to a slew of activities year-around. The fields at the park and the Dodge County Ice Arena host sports regularly, while the park is home to the Aquatic Center. The park is also where the largest event of the year is held, the week-long Kasson Festival In The Park, which includes fun runfd, sports tournaments, a Rib and Chicken Cook Off, a parade, and much more!
Kasson is also a town that loves its history. It's right there on the town logo – the Kasson Water Tower, built in 1895, is a widely recognized building, with its unique structure and materials. Joining the tower on the National Register of Historic Places is the Kasson Public School, which has been in operation for nearly a century, and the Eureka Hotel.
Whether you're a long-time Kasson resident who lives and works in town, one of the many employees at Mayo who has to make the drive to Rochester daily, or a commuting student you want to give your vehicle the best possible care. That means bringing your car, truck, or SUV to Tilson's Auto Repair, at 1740 South Broadway Avenue in Rochester. Since 1983, Kasson, Minnesota residents have been bringing their vehicles to us for affordable, quality service. We are ASE Certified, and an ACDelco Professional Service Center, and our team has been a big part of the community for years. We can handle foreign and domestic cars, from Hondas to Dodges, and we use the latest in diagnostic technology to ensure fast, accurate repairs.
Convenience and Benefits for our Customers
After Hours Drop-off
Free Local Pickup and Delivery with Repairs, by Appointment
Free Local Shuttle Service with Repairs, by Appointment
ACDelco Professional Service Center
Available Lifetime BG Protection Plan
Regular Coupons and Special Offers
When you want your vehicle worked on at a family-oriented, dependable, trustworthy shop with years of experience, there is only one place to go - Tilson's Auto Repair. Let us help you with your air conditioning repair, or any other vehicle services you may need, at our clean, modern shop at 1740 South Broadway Avenue in Rochester, Minnesota. Give us a call at (507) 282-4924 or schedule use our online form to schedule an appointment with us today!