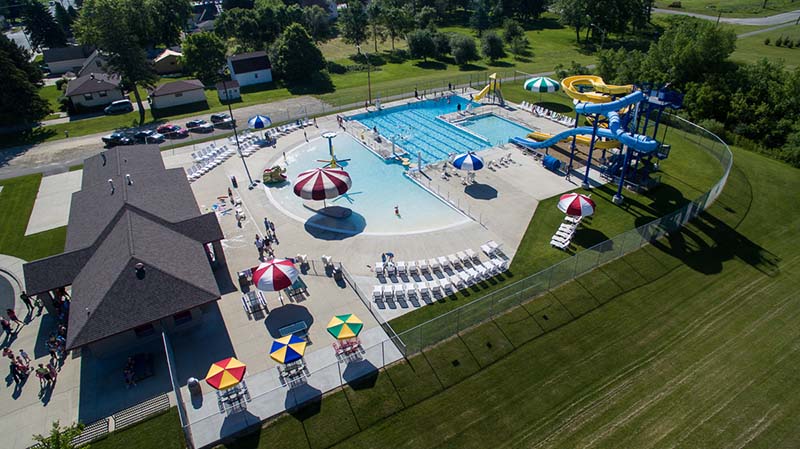 Stewartville, MN
Stewartville, Minnesota, may only be a few miles south of the city of Rochester, but it feels like it could be a world away. For folks looking to work in the city, but who want to live somewhere with a laid-back, slower pace, Stewartville is a great fit. It's an agricultural town, home to a little more than 6,000 residents, and surrounded on all sides by farm land.
Like in many other agricultural areas around southern Minnesota, many of the Stewartville residents love the great outdoors. This includes enjoying the many parks and lakes around town, like Lake Florence, the North Branch Root River, Florence Park, or Bear Cave Park. Active folks might like to check out the Stewartsville Sportsman Club for hunting, fishing, and other activities. If you'd rather aim for par instead of a buck, the Riverview Greens Golf Course is in town, and provides 18 holes of world-class golf.
Even though they love the outdoors, Stewartville residents will come inside on a blustery Minnesota winter night. You might find Strikers Corner packed full of kids and adults of all ages, our for a night of bowling. You can check out what the Community Theatre has in store, or if you've got some musical talent, see about joining up with the Stewartville Community Band.
You might live in Stewartville and rarely leave, or you may be one of the folks who commute from Stewartville to Rochester regularly. After all, the city has plenty to offer – maybe you've got a job at the Mayo Clinic, or classes at University of Minnesota Rochester. You need to make sure your car, truck, or SUV is always running well, and for that reason, the people of Stewartville make the 20 minute drive to Tilson's Auto Repair in Rochester. Located at 1740 South Broadway Avenue, Tilson's is an experienced, trustworthy hometown service center. With over 30 years experience serving the folks of Rochester, Stewartville, and the rest of the region, Tilson's is known for providing affordable, quality repairs and maintenance with great customer service. Whether you drive a domestic, foreign, or luxury vehicle, our ASE Certified shop can get you fixed up and back on the road.
Convenience and Benefits for our Customers
After Hours Drop-off
Free Local Pickup and Delivery with Repairs, by Appointment
Free Local Shuttle Service with Repairs, by Appointment
ACDelco Professional Service Center
Available Lifetime BG Protection Plan
Regular Coupons and Special Offers
When you want your vehicle worked on at a family-oriented, dependable, trustworthy shop with years of experience, there is only one place to go - Tilson's Auto Repair. Let us help you with your air conditioning repair, or any other vehicle services you may need, at our clean, modern shop at 1740 South Broadway Avenue in Rochester, Minnesota. Give us a call at (507) 282-4924 or schedule use our online form to schedule an appointment with us today!