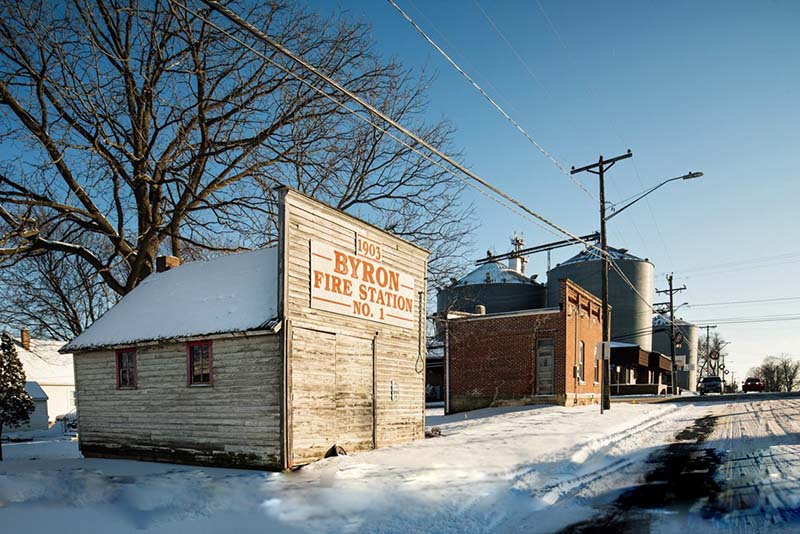 Byron, MN
Located just outside of Rochester, the town of Byron, Minnesota provides the access to the big city, but with a small town feeling. Byron is a town of roughly 5,000 residents, many of whom commute into the big city. It isn't solely a bedroom community, though, as we also have plenty of residents who work and play in town, whether in our agriculture or in one of the many small business found around town.
There's a good reason why people stick around Byron, too. There's plenty to do close by, including Oxbow Park, a campground a little to the north of town, and Zollman Zoo, which is right next to the park. The zoo is home to rescued native animals, many of which came to Zollman after being injured to the point where they wouldn't be able to survive in the wild. From the graceful bald eagle to the playful river otters, you can see the animals nearly year-round.
If you'd rather get out and play, you can opt for one of the two golf courses that are in town. Somerby Golf Club and Community is a private club with an 18-hole course, on the north side of town. On the south side, Links of Byron provides an executive length, 9-hole public course that is great for a quick round. Whichever you choose, wrap it up by heading into The Bears Den Restaurant, the most popular hometown restaurant, where you can catch a Vikings, Twins, or Golden Gophers game along with a beer and a good meal.
Whether you're one of the many employees at Mayo who drives into the city regularly, a student who commutes in for classes, or a longtime resident of the area, when you need car, truck, or SUV repairs you want to bring your vehicle to a trustworthy, reliable shop. Since 1983, Byron, Minnesota residents have been bringing their vehicles to Tilson's Auto Repair for affordable, quality service. ASE Certified, and named as an ACDelco Professional Service Center, and have been a big part of the community for years. We work on both foreign and domestic cars, from Audis and Toyotas to Fords and Chevys. Come visit us for your vehicle service need – we're just a 20 minute drive away, located in the heart of Rochester, Minnesota.
Convenience and Benefits for our Customers
After Hours Drop-off
Free Local Pickup and Delivery with Repairs, by Appointment
Free Local Shuttle Service with Repairs, by Appointment
ACDelco Professional Service Center
Available Lifetime BG Protection Plan
Regular Coupons and Special Offers
When you want your vehicle worked on at a family-oriented, dependable, trustworthy shop with years of experience, there is only one place to go - Tilson's Auto Repair. Let us help you with your air conditioning repair, or any other vehicle services you may need, at our clean, modern shop at 1740 South Broadway Avenue in Rochester, Minnesota. Give us a call at (507) 282-4924 or schedule use our online form to schedule an appointment with us today!