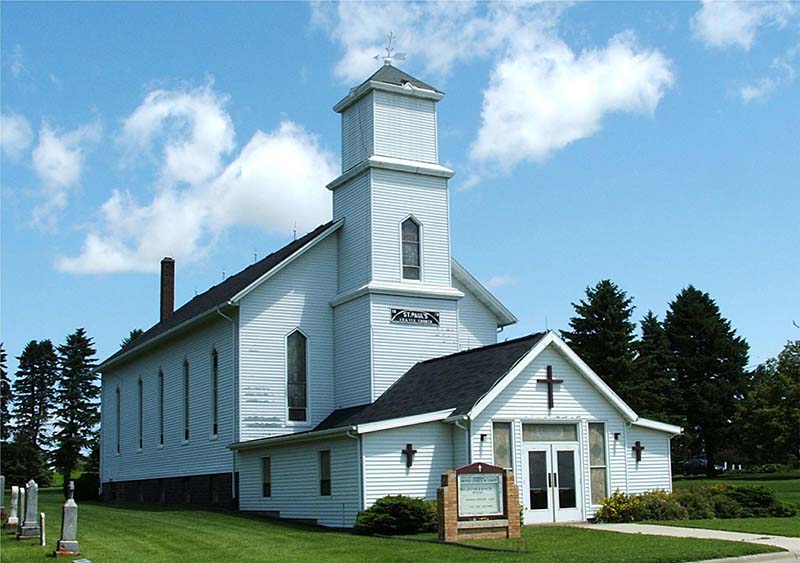 Eyota, MN
A developing little town 13 miles east of Rochester, Eyota is home to just over 2,000 residents in the heartland of Minnesota agriculture. With a history that dates back to 1875, Eyota – which comes from the Sioux word "iyotak," which means "greatest" or "most" – has been a big part of the southern Minnesota region for a long time. It is a tight-knit community, a mix of farmers, local workers, and folks who commute in and out of Rochester on a regular basis.
In Eyota, there is plenty to do in the parks around town. West Side Park is the largest park in town, and features ball parks, a skate park, playgrounds, and a walking path. It's also a great place to stop on Tuesday evenings during the warmer months, when a farmer's market pops up where you can get the best in produce and products from the surrounding area. For a park that is more in tune with the great outdoors, Chester Woods is just west of town, and features a campground, a swimming beach, numerous walking and horse riding trails, and canoe and kayak rentals to be used all along Bear Creek
Whether you commute into the Mayo Clinic or live and work right in Eyota, you depend on your car, truck, or SUV to get you around, especially when the temperatures start to drop. Make sure your vehicle is getting the care it needs by making the drive to Tilson's Auto Repair, in Rochester, Minnesota. We are an ASE Certified shop, an ACDelco Professional Service Center, and our family has been involved in the Rochester, Eyota, and surrounding communities for years, as members of the Jaycees, Chamber of Commerce, and more. Since 1983, we have been providing affordable, reliable repairs with a hometown smile – it doesn't matter what you are driving, from a Ford truck to a Hyundai sedan, we can perform the repairs you need. So make the drive to our location at 1740 South Broadway Avenue in Rochester, Minnesota, for your next service or repair needs.
Convenience and Benefits for our Customers
After Hours Drop-off
Free Local Pickup and Delivery with Repairs, by Appointment
Free Local Shuttle Service with Repairs, by Appointment
ACDelco Professional Service Center
Available Lifetime BG Protection Plan
Regular Coupons and Special Offers
When you want your vehicle worked on at a family-oriented, dependable, trustworthy shop with years of experience, there is only one place to go - Tilson's Auto Repair. Let us help you with your air conditioning repair, or any other vehicle services you may need, at our clean, modern shop at 1740 South Broadway Avenue in Rochester, Minnesota. Give us a call at (507) 282-4924 or schedule use our online form to schedule an appointment with us today!